At Advance Windows and Doors, we can provide all different types of entry doors. Please contact us to discuss further as there are endless options and styles to talk about. Advance Windows and Doors carries a great selection of doors for your home. We mainly specialize in vinyl, and wood doors that are great for any part of your home, particularly your front entrance.
Front Entrance Doors
Your home is front entrance door is important, as it is often the first thing people notice when looking at your house from the front yard or street. A front entrance door can either be warm and welcoming or cold and forbidding. At Precision Windows and Doors, we prefer the former.
Patio Doors
Our patio doors are just what you need to add some style to your backyard. Our patio doors are made to accommodate all standard or custom openings up to a maximum of 12 feet in width. All of our patio doors, both standard and custom, are made from excellent materials and held to the same high standard of quality.
Vinyl Doors
Vinyl is a dependable door material that will not only provide you with a strong and durable door but will also look great. Vinyl provides an excellent and low-maintenance exterior for your door. Its durability and weather resistance make it a top choice for your home's front entrance door.
Wood Doors
There is a reason wood has been used to build doors for so long, it is strong, stylish, and durable. Wood doors can add a touch of class to the exterior of your home in ways that other materials simply cannot. A wood door means you won't need to worry about re-painting, and you can be confident your door will be highly resistant to the elements.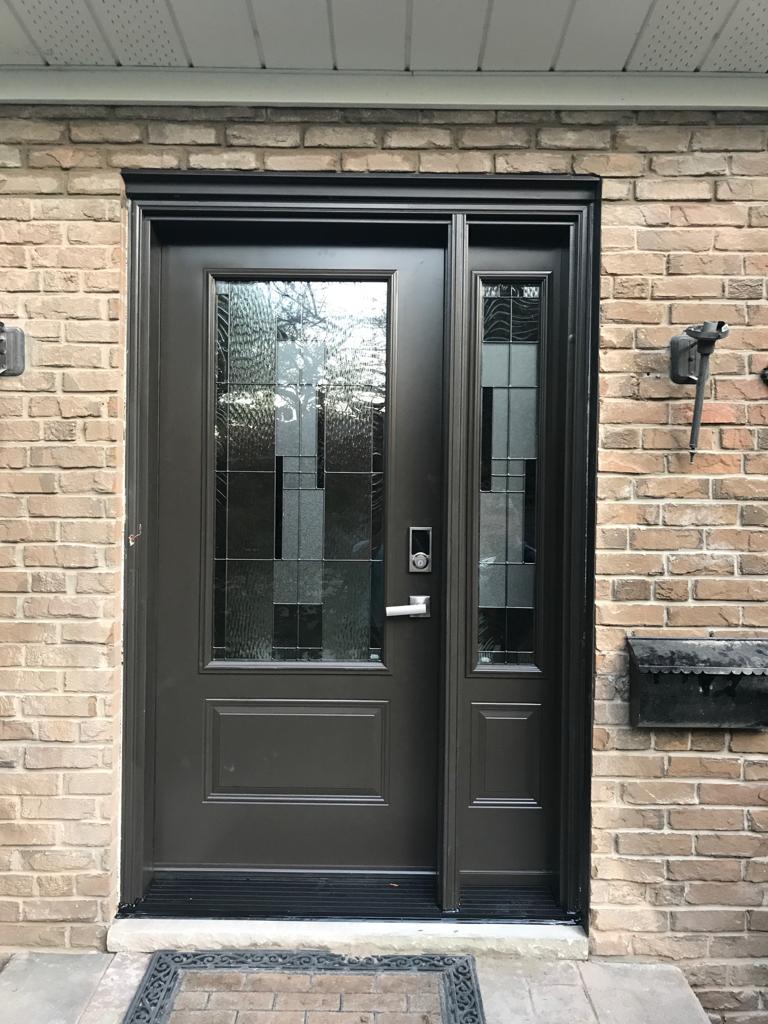 Call us Today to Book a FREE in-home Consultation or to Visit our Display Centre.